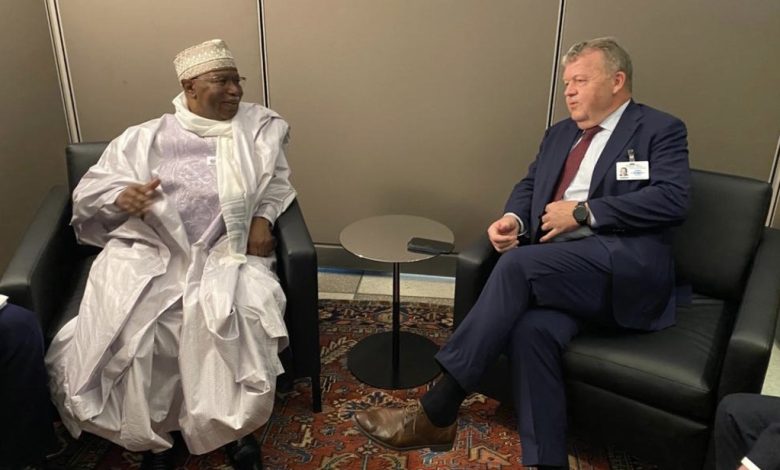 New York (UNA) - The Secretary-General of the Organization of Islamic Cooperation, Hussein Ibrahim Taha, met on September 20, 2023, on the sidelines of his participation in the meetings of the United Nations General Assembly at its seventy-eighth session in New York, with His Excellency the Minister of Foreign Affairs of Denmark, Mr. Lars Lokke Rasmusson.
During this meeting, the Danish Minister briefed the Secretary-General on the steps taken by his country's government by proposing legislation to criminalize insulting the Holy Books.
For his part, the Secretary-General renewed the organization's position on the issue of desecration and burning of copies of the Holy Qur'an, as included in the decision of the Council of Foreign Ministers at its eighteenth special session, and the organization's call on the countries concerned to take practical measures to prevent the recurrence of this crime. The Secretary-General praised the step taken by Denmark in this regard.
(is over)