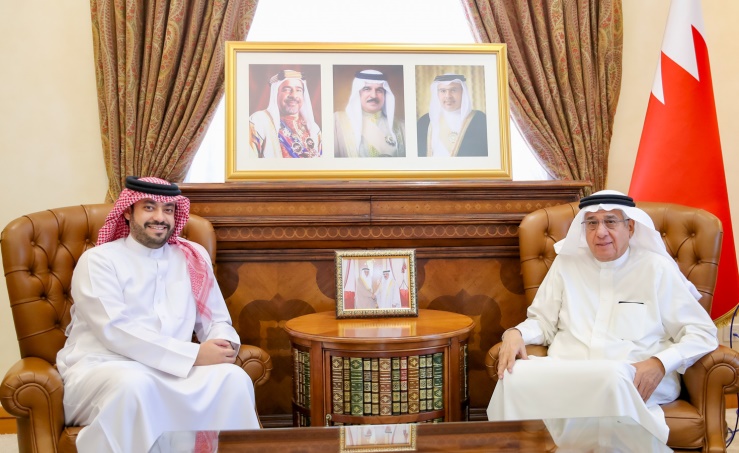 Manama (UNI/BNA) - Nabil bin Yacoub Al-Hamar, Advisor to the King of Bahrain for Media Affairs, received in his office at Gudaibiya Palace today Ahmed Khaled Al-Arifi, CEO of the National Contact Center in Bahrain.
During the meeting, Counselor Al-Hamr congratulated Ahmed Al-Arifi on receiving the high royal confidence in appointing him to his new position, wishing him continued success and fulfillment in his duties and responsibilities.
Al-Hamar praised the efforts of the National Contact Center in highlighting the cultural and developmental gains and achievements and various aspects of the modern renaissance and the development process that the country is witnessing under the prosperous reign of the country's King, Hamad bin Isa Al Khalifa, and with the support and assistance of the Crown Prince and Prime Minister.
He also praised the important role of the Center and its members in supporting the media process and enhancing fruitful media cooperation and coordination between all government agencies, which contributes to developing the government media discourse and improving the communication system with citizens, residents, and various government agencies locally and abroad.
For his part, the CEO of the National Contact Center expressed his sincere thanks and appreciation to the King's Advisor for Media Affairs, appreciating his constant cooperation and support for the Center's efforts to achieve its desired goals in a way that serves the national process.
(is over)