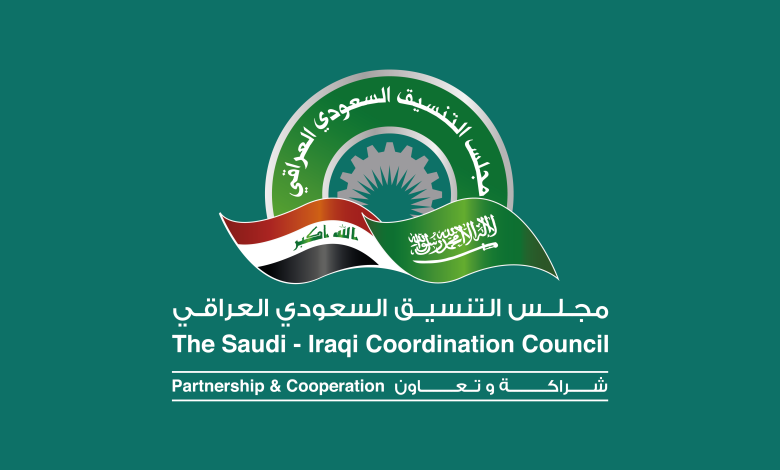 Jeddah (UNA) – The work of the fifth session of the Saudi-Iraqi Coordination Council will begin in Jeddah tomorrow, Thursday, within the framework of strengthening and developing brotherly bilateral relations between Saudi Arabia and Iraq at the strategic level, and opening new horizons for cooperation in various fields.
The Saudi side in the council is headed by Minister of Commerce Dr. Majid bin Abdullah Al-Qasabi, while the Iraqi side is headed by Deputy Prime Minister and Minister of Planning Muhammad Ali Tamim.
The Council is scheduled to discuss during its meetings the joint action plan of its sub-committees in various fields of bilateral cooperation between the Kingdom and Iraq, and to support and enhance it to serve the interests of the two countries and the two brotherly peoples in various fields.
On the sidelines of the session of the Coordination Council, a meeting of the joint business council between the two countries and the Saudi-Iraqi Economic Forum will be held, in the presence of a number of businessmen from the two brotherly countries.
It is noteworthy that the Saudi-Iraqi Coordination Council was established in 2017, with the aim of enhancing communication between the two countries at the strategic level, and raising bilateral relations to new horizons in various fields, including: economic, development, security, investment, tourism, cultural and media, as well as enhancing joint cooperation between the two sides in international affairs. and regional missions, protecting common interests and developing partnership between the private sectors in the two countries.
The council also aims to provide an opportunity for businessmen from the two countries to learn about commercial and investment opportunities, adopt effective means that contribute to helping them invest them, and encourage the exchange of technical expertise between the concerned authorities by working on the transfer and encouragement of technology, cooperation in the field of scientific research, exchange of visits and participation in programs. training.
(is over)